9th in series of Mortagua Figther this version is called as  "Infernal Chaos" innovated by Carlos Rodriguez from Portugal.While talking to Carlos last time the Mortagua Fighter had all-together a different attire. He started building the series from 1995 and it has come a long way.
What is different in this new build?
Paint Scheme
This time it looks different and more hot, it does have those sharp line but the paint scheme used by Carlos is more lenient than the last version which looked more aggressive and powerful and it did go with the entire design of the earlier version.
Last version had two colors gold and white and thick golden lines across the white paint area that gave a light tint to the entire motorcycle.This version is combination of two colors one gold and slight dark shade of gold with little dark color outlines wherever required.
Design
Design looks very different as there are many changes, although there are sharp lines but they don't look as aggressive as last version.Presence of the two front forks with heavy support looks remarkable not that the single sided front fork in last version dint.The headlight portion is made flat unlike it was pointed in the last version.
In the new version near to front forks the net membrane on both the sides looks cool.The grip looks wooden.The tail looks inspired from the tail of fighter plane and does give a good support to the rider.Both the side gets four huge bolts in silver color.As well as air passage way in the form of black round color small holes.
Its another neat and creative build by Carlos which is more fun.What is the future build well we will have need check from Carlos. However every build that he comes up with is entirely different and brings more innovation on the table.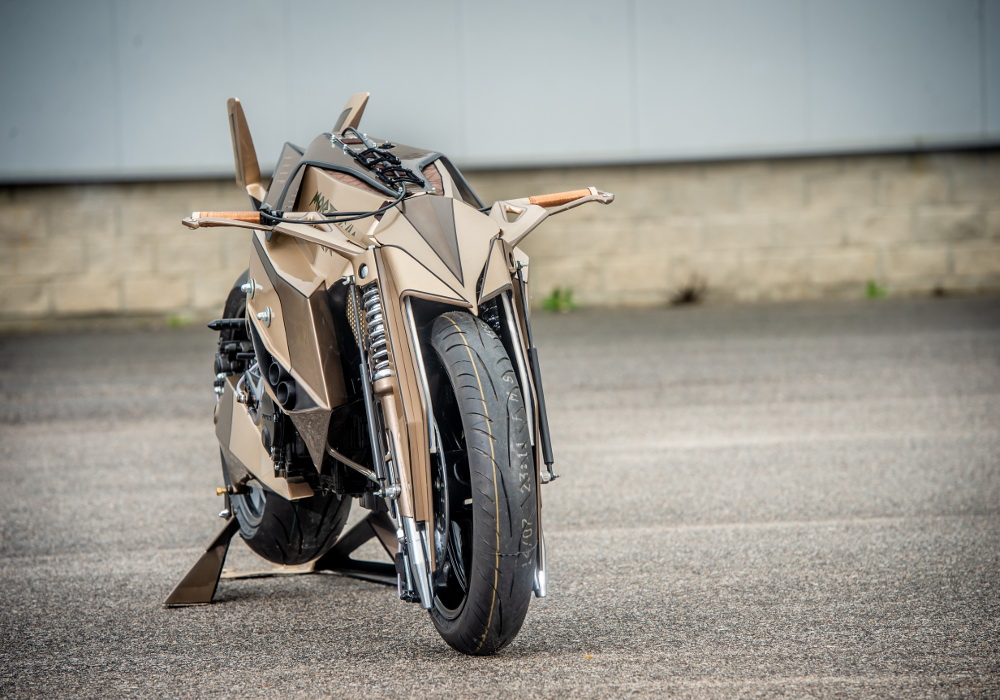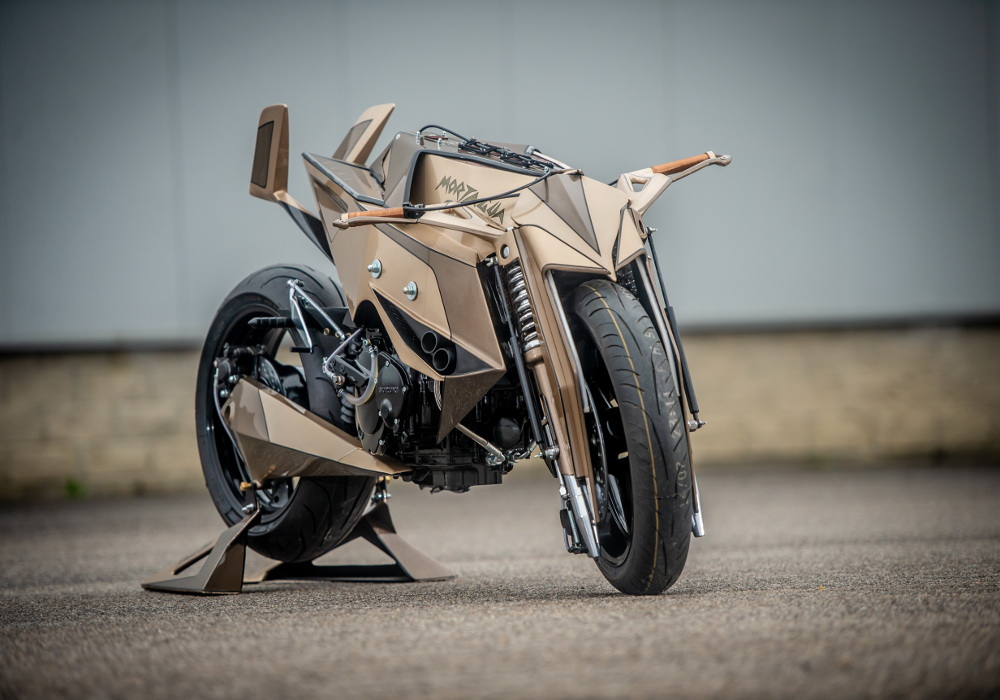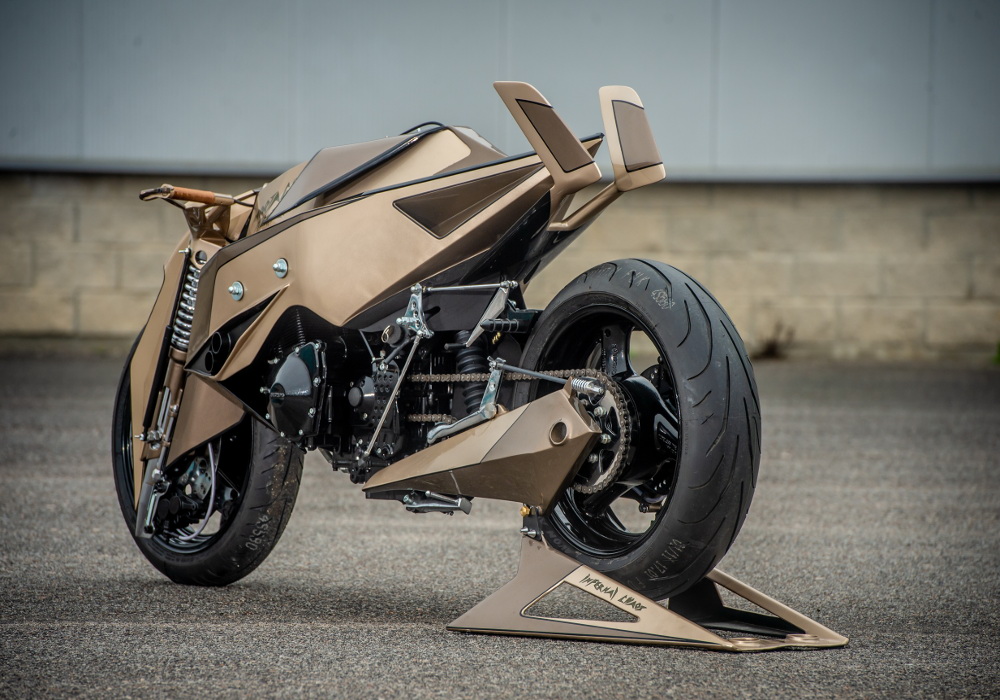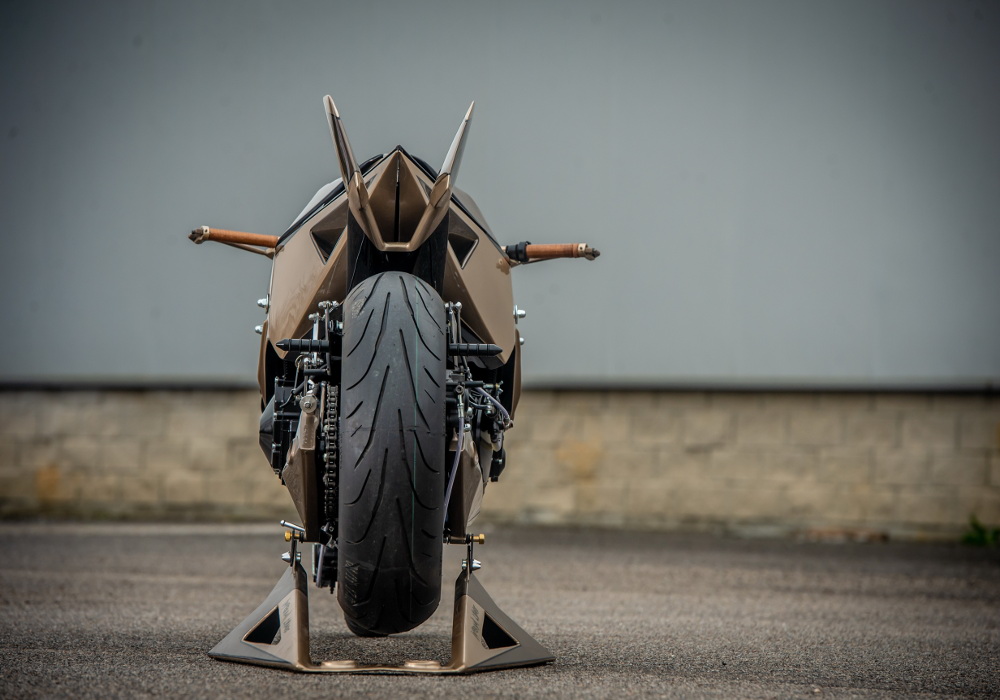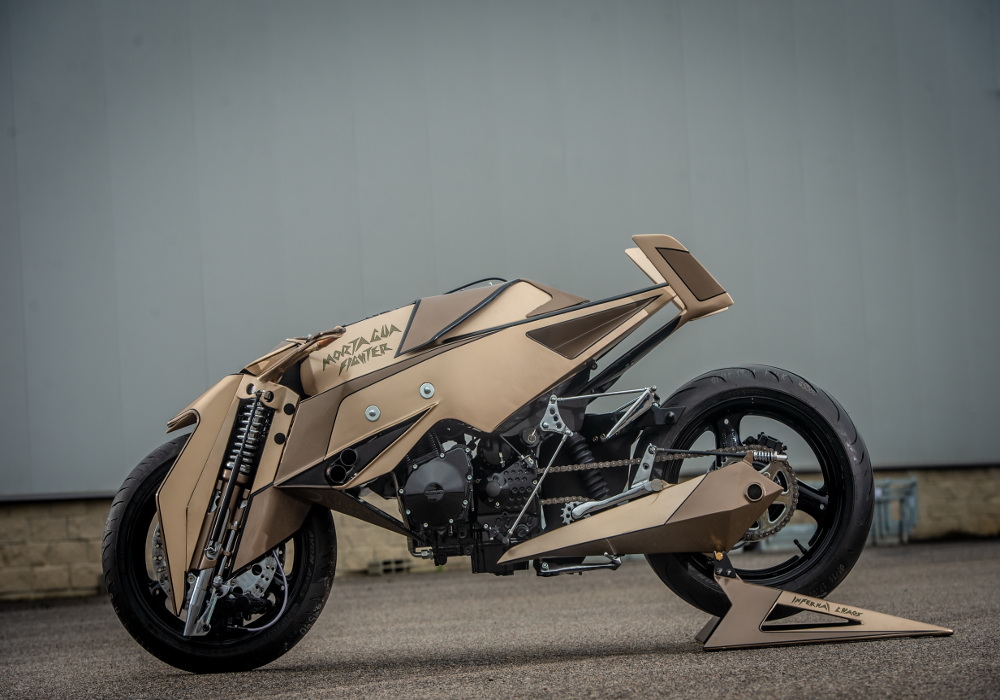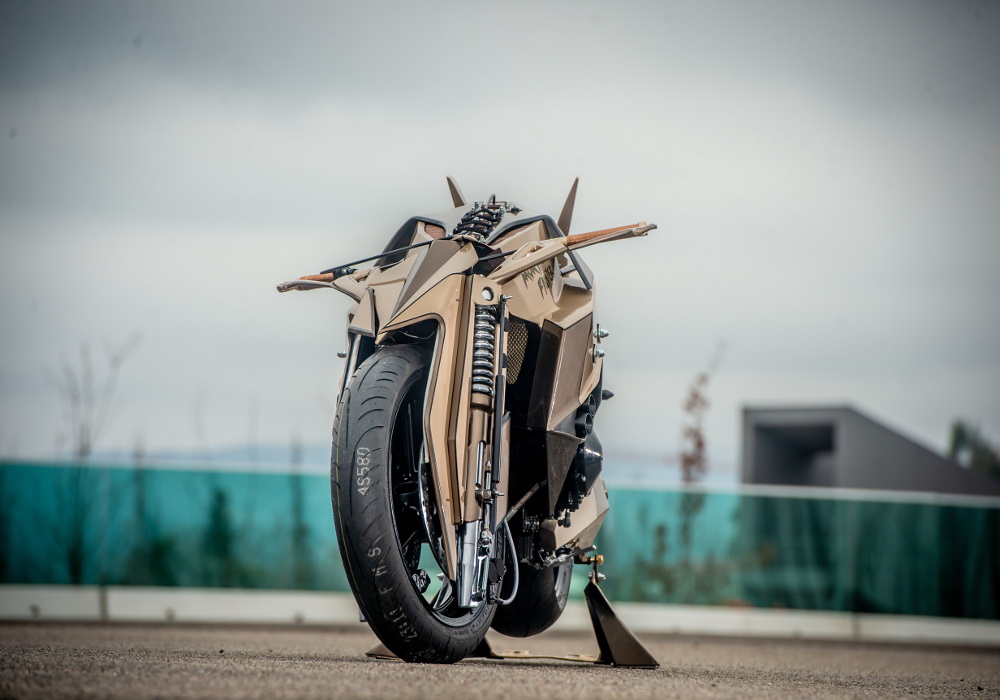 Mortagua Fighter with Model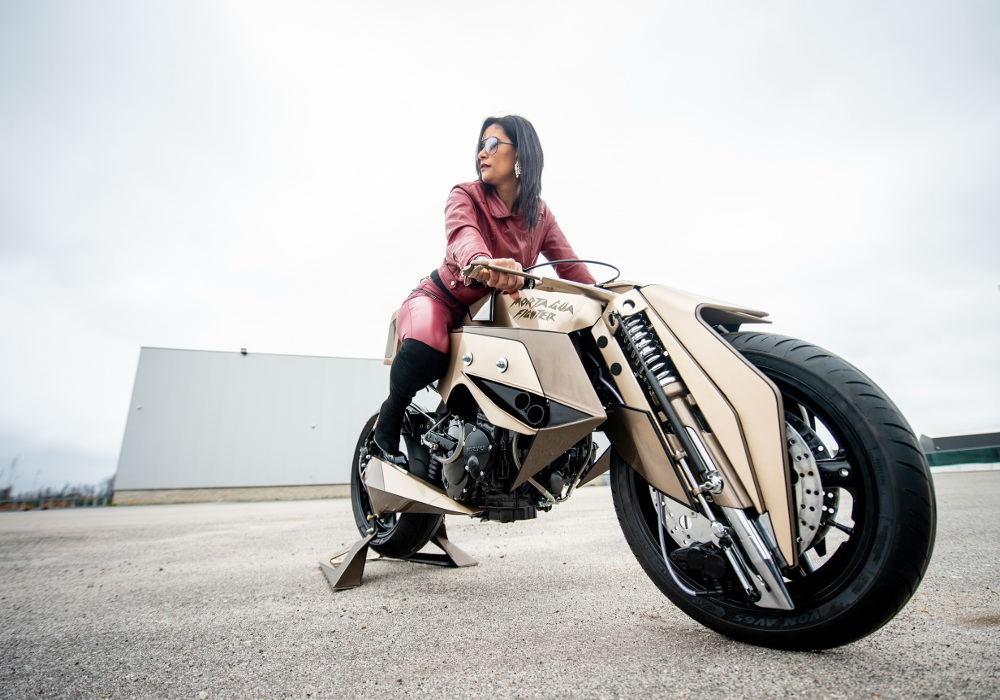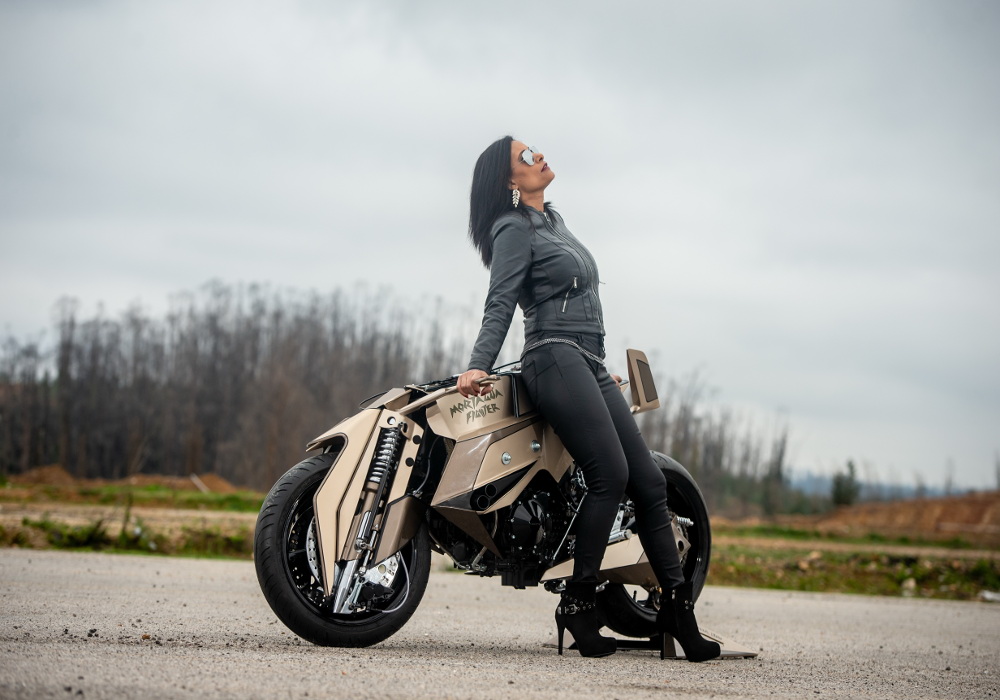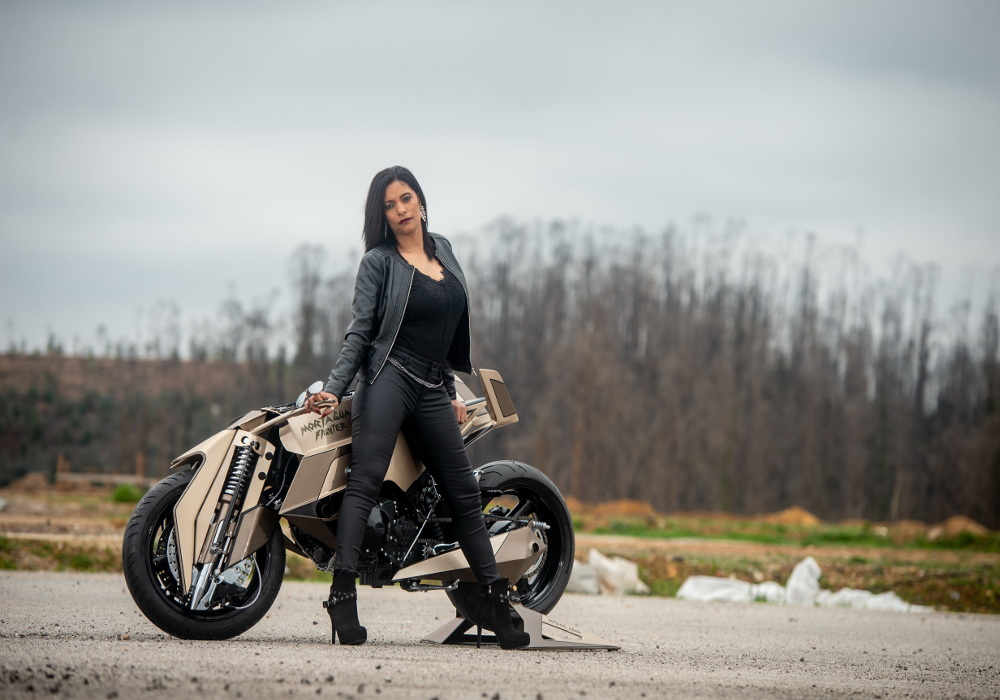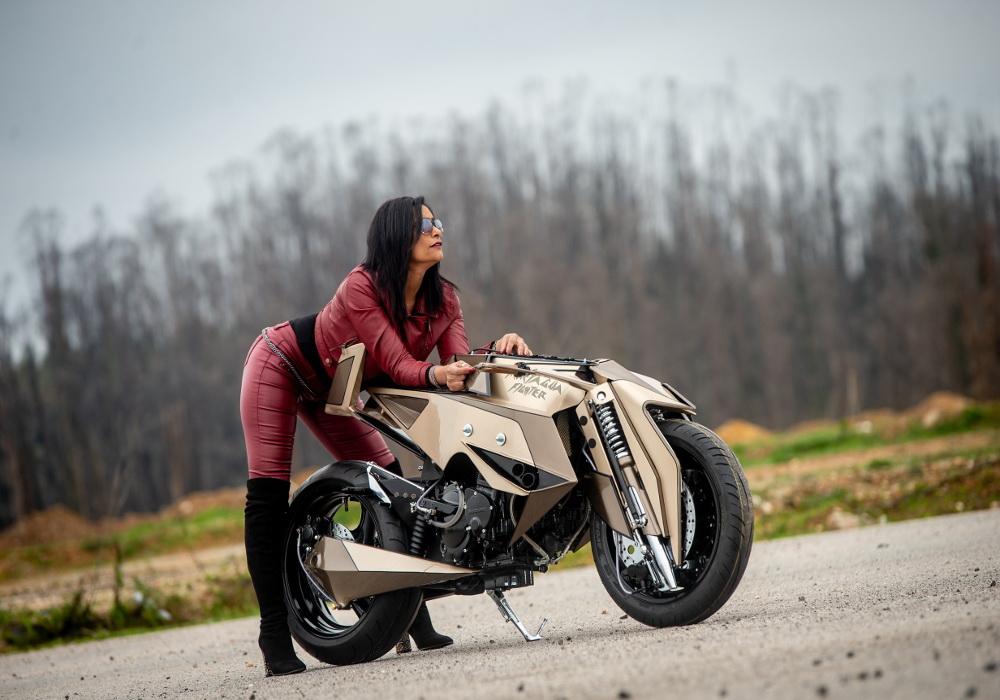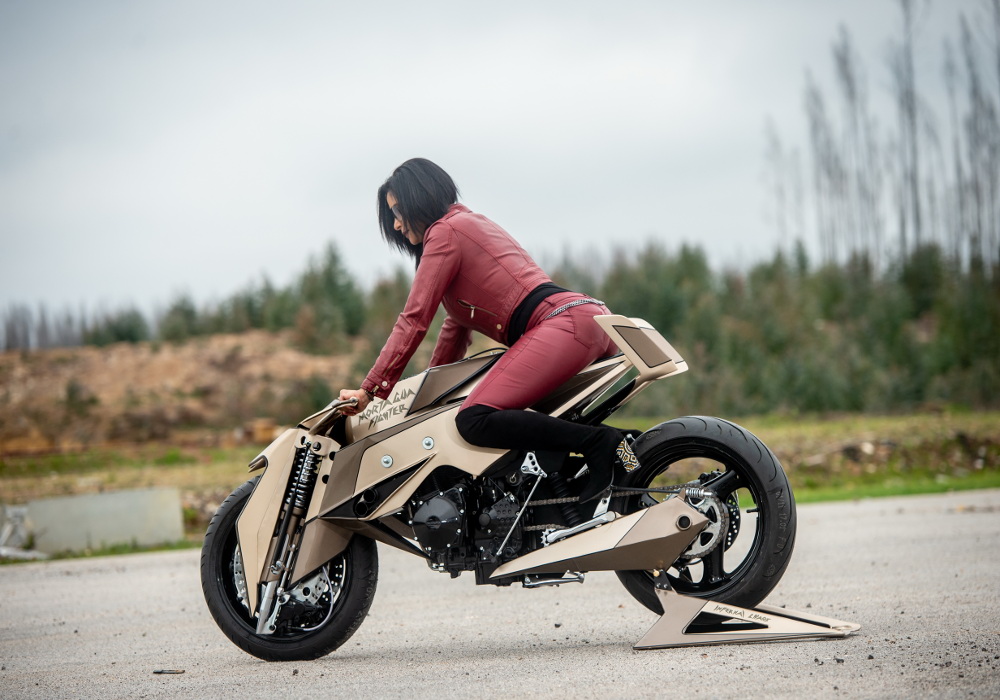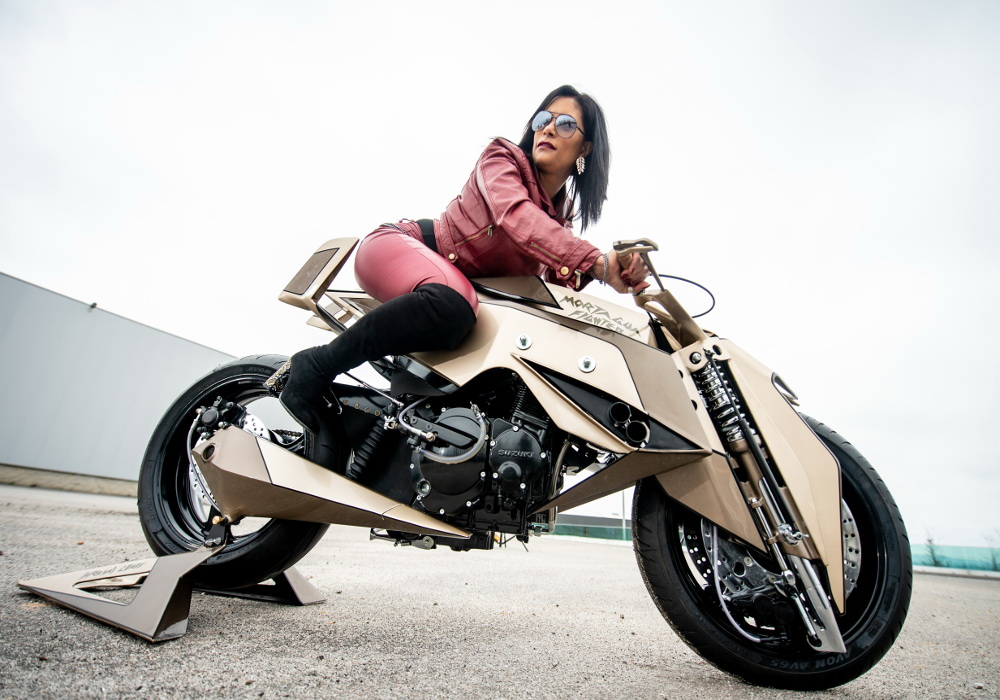 Carlos Rodriguez the Innovator of Mortagua Fighter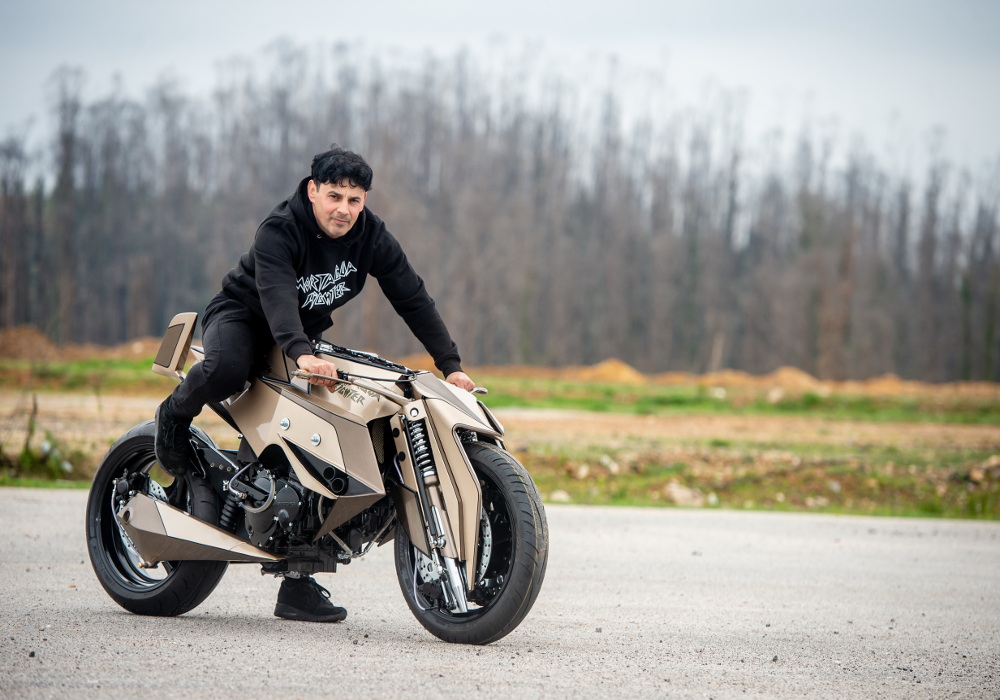 ---
Source : Mortagua Fighter