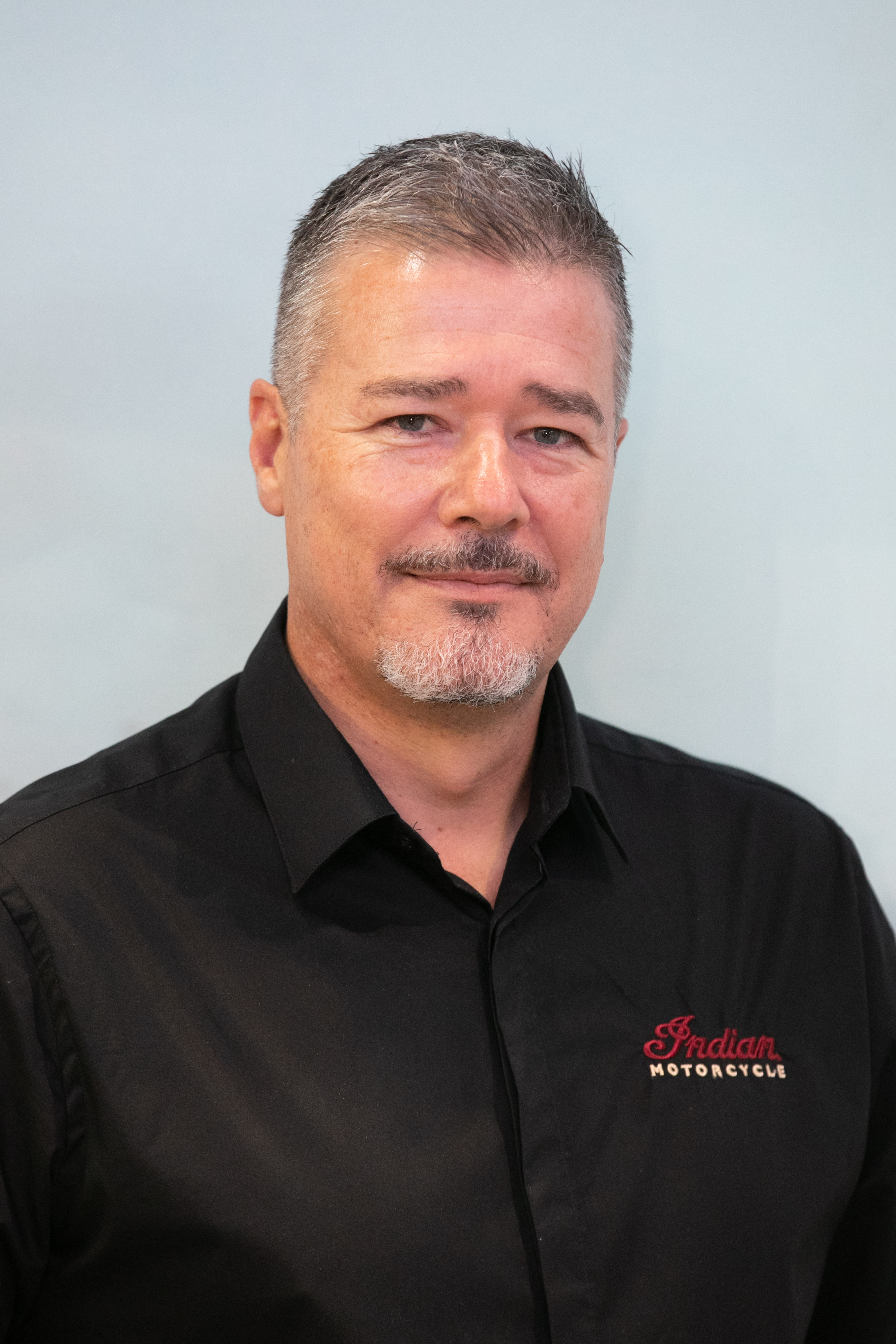 Grant Bester, General Manager, Indian Motorcycle (EMEA)
Indian Motorcycle's rich history goes back since 18th century. In 1897, George M. Hendee established a motorcycle manufacturing company called the Hendee Manufacturing Company. The bikes conveyed mark names, for example, Silver King, Silver Queen, and American Indian, which was abbreviated to just "Indian" and turned into Hendee's essential image name.
In 1901 George Hendee enlisted Oscar Hedstrom to assemble gas motor fueled motorcycles to pace bike races. The machine he made ended up being amazing and solid, building up the organization's notoriety for remarkable execution. Soon thereafter the organization's first plant was set up in downtown Springfield.
The main Indian Motorcycle was sold to a retail client in 1902, and soon thereafter an Indian Motorcycle won a perseverance race from Boston to New York City in its open race debut. Racers proceeded to win occasions and set up records riding Indian bikes.
Acquisition and Focus: Jan, 2017 took a more eventful turn for Indian Motorcycles as in an official public statement, Polaris Industries announced on January 9, 2017 that it "will quickly start unwinding its Victory Motorcycles mark and related tasks." to focus more on their newly acquired brand ' Indian Motorcycles'
A 2015 review by Consumer Reports evaluated Victory as the cruiser mark with the most elevated proprietor fulfillment by Harley-Davidson. 80% of Victory proprietors reacted that they "would purchase once more," versus 72 % of Harley-Davidson proprietors.
Organizations with bike architects like Arlen Ness, Corey Ness and Roland Sands prompted plan upgrades and progressively alluring vehicles, while consistent building created enhanced execution and dependability.Which indeed was a good news to Indian because their fear of losing the customer base became negligible.
Today as I talk with Grant Bester, General Manager, Indian Motorcycle (EMEA). Indian not only has experience in building motorcycles since a entire century but they are trying to bring new offerings for millennial's on the table like the Indian FTR 1200 that garnered lot of attention not only from media bur also from the biker community across the world. Here's what we get to know about Indian Motorcycles from Grant.
1. Indian was never into Scramblers or Flat tracker (FTR1200) bikes? How the idea did came?
Grant Bester: Racing is in our brand DNA and the FTR 1200 draws on Indian Motorcycle's long and rich history in flat track racing that dates back to the 1940s. We had been committed to go racing since we launched Indian Motorcycle in August 2013 and the FTR750 was purpose built to compete in the American Flat Track (AFT) series.
We have been totally dominant in AFT with the FTR750 which has secured two consecutive Rider's and Manufacturer's championships for Indian Motorcycle. We always planned to expand into new segments, but the FTR 1200 concept was not fully developed until we saw the FTR750. Its design motivated us to explore what that flat track style could offer in the way of a street version by developing the one-off FTR1200 Custom. Our focus then was to ensure that the FTR 1200 carried the same lines and form language as the FTR750 and 1200 Custom.
2. Could you please let me know the story of FTR1200 on how it was build?
Grant Bester: To make a street bike inspired by the FTR750 flat tracker, we knew that the commanding riding position, nimble handling and powerful engine were key characteristics. The additional challenge was to keep it compact and slim, maintaining the championship lines and low profile of the fuel tank while making it a comfortable, usable street bike.
Every step of the way we used the race bike for inspiration, starting with the trellis frame. An under seat tank was the solution to emulating the low profile of the FTR750 fuel tank, providing the fuel capacity needed for a street bike and has the added advantage of lowering the centre of gravity for better handling.
With the under seat tank we could also place the airbox directly over the throttle bodies for better airflow, power and throttle response. The side mounted rear suspension with the swingarm pivot through the engine crankcase also contributes to keeping the bike compact, and the design of the swingarm provides the FTR750 race look.
Completing the flat track look are 10-spoke cast wheels featuring the exclusive Dunlop DT3R tyres that were specifically developed for the FTR 1200. These emulate the look of the Dunlop DT3 tyres used by the championship winning race bike, but optimised for road use with a tighter, shallower tread and extra silica for longevity.
The new 1,203cc, 60 degree V-twin engine was developed with the experience gained from the FTR750 race engine and a lot of time was spent on taking weight out of the engine, including a lower inertia crankshaft. We wanted a really flat torque curve and the engine pulls strongly all the way to the redline.
To ensure that the FTR 1200 would perform at the highest levels, over 2,000 hours of powertrain endurance testing was conducted and the platform as a whole accumulated over 1.5 million development miles.
From the very beginning we wanted to ensure that the FTR 1200 would be highly customisable and this has been a consideration throughout the design. At the recent EICMA show at Milan, Italy we launched the FTR 1200 accessory lineup, our largest range of customizing options of any of our models. These options allow the rider to mix and match from over 40 lines to create their own unique interpretation of the FTR 1200.
3. What makes Indian brand strong?
Grant Bester: Indian's heritage is rooted in innovation and constantly moving forward. The original founders, Hendee and Hedstrom, established this mentality and we will continue to push boundaries, just as Indian Motorcycle has done throughout the brand's lifetime.
We are committed to being a globally relevant brand, to expand beyond the traditional American V-Twin motorcycle and bring best-in-class products to a wider variety of segments and markets but in a meaningful manner where we have natural and organic stories to tell. We have the resources to develop premium offerings and the Indian Motorcycle brand has a storied history that harkens back to America's first motorcycle in 1901.
4. Indian FTR 1200 received a very good response? Are you happy with it?
Grant Bester: Yes, we are extremely happy with the reaction to the FTR 1200, not only among-st the press, but also the many motorcycle riders we have met who have given us their overwhelming feedback.
We knew riders around the world had fallen in love with the FTR750 and FTR1200 Custom, allowing Indian to be the first manufacturer to bring a true flat track-inspired bike to the street, and it's clear from the response that people are drawn to the FTR 1200 because of the flat track heritage, iconic styling, and performance capabilities.
However, the FTR 1200 has gained attention beyond the traditional American motorcycle audience. They are now looking at Indian and realising that something interesting and exciting is happening.
5. Do you think Indian Motorcycle is slowly shedding the cruiser image?
Grant Bester: It is important for us to be authentic to the Indian Motorcycle brand, while still pushing the boundaries for American motorcycling. We have gained a very positive momentum and built a strong foundation in the Cruiser, Bagger, and Tourer (CBT) segment over the past five years.
We plan to be respectful of Indian's rich heritage, while expanding the reach of the brand over the long-term. With our heritage and racing pedigree, we think the FTR 1200 is a reflection of Hendee and Hedstrom's commitment to growth, performance and racing, and is a natural evolution of the Indian brand.
6. Do you also think Electric Motorcycle brands are competition to Indian brand?
Grant Bester : We have a watchful outlook on the market, competitors and technologies; today we believe we are investing appropriately.
Would like to thank Grant Bester and also would like to thank Ian Austin from Motocom  for sparing great amount of time for this question and answer session.
Some great work below by Indian Motorcycle.
Indian Scout
Indian Scout Bobber
Other Reads
All about Motor Bike Expo 2019
Making of Novus Electric Bike
---
Source : Indian Motorcycle